Go On Fun Trips With Your Dogs and Stay at Pet Friendly Branson Cabins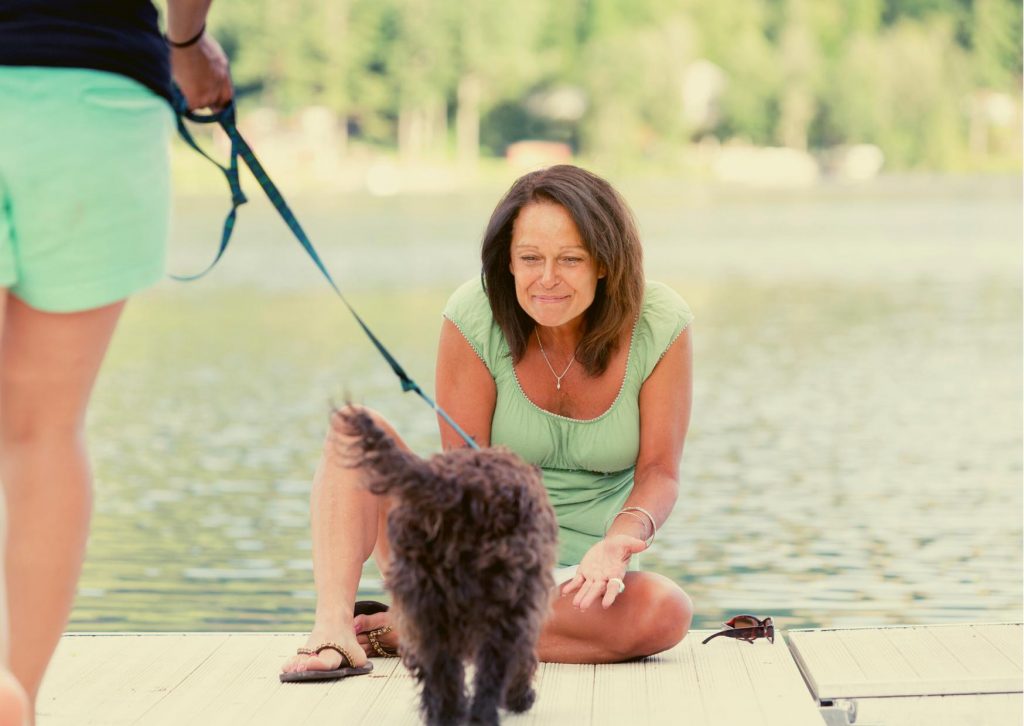 Nestled in the heart of the Ozark Mountains, Branson tends to attract all kinds of visitors, especially dog owners. The city has a wide variety of pet-friendly Branson cabins to stay at, so you won't have to worry about finding lodgings while you and your furry best friend explore all the lovely attractions.
Find pet-friendly Branson cabins, parks, and restaurants to visit.
The best thing about getting pet-friendly vacation rentals around Branson, MO is that most are near equally pet-friendly restaurants and attractions where you can take your furry friend and have fun. However, you still need to check if your pet can get in, as some places only allow small dogs. For example, some pet-friendly accommodations welcome dogs up to 75 pounds, while others limit the furry size requirement to only 25 pounds. In addition, most pet-friendly places expect that your dog is well-behaved and well-trained as you check out these locations.
Time to get out of the pet-friendly cabins in Branson, MO, and be active.
Regardless of the breed, dog owners know that the key to a peaceful life with dogs is taking them on regular long walks. Fortunately, there are plenty of places in Branson where you can give your four-legged companion their much-needed exercise. Some pet-friendly cabins in Branson, MO, are found near hiking trails, which offer an extensive list of sights, sounds, and smells that your dog can genuinely explore with you. Don't forget to bring their leash with you to prevent your pets from getting lost.
The best places to check out with your pet in tow are the Ruth and Paul Henning Conservation Area and the Table Rock State Park. The Ruth and Paul Henning Conservation Area is ideal for athletic dogs and owners. It offers a wide range of walking trails of varying lengths and difficulties like steep hills and lovely bottomland forest. On the other hand, Table Rock State Park offers walking trails and has large fields where you can play with your pet.
Let Fido roam freely in the Elmo & Rosalea Marrs Memorial Dog Park.
Most pet-friendly places require your dog to be well-trained and leashed. However, if you love letting your pup explore on its own, you should bring them to the Elmo & Rosalea Marrs Memorial Dog Park. It is an open-air, 1.5-acre facility that allows dogs of different breeds to roam freely. You don't even need to worry if your fur baby is small enough to play with much bigger animals. The park has separate areas for small and large dogs. The only caveat is that you need to pay a small admission fee. Also, the admission fee can vary depending on the season, so you should check the price list first before buying a ticket.
Have dinner and shop for treats for you and your fur baby in Branson Landing.
There are plenty of pet-friendly restaurants with outdoor seating that you can take your dogs to for a warm meal. While these places do not have a separate menu for dogs, they often offer human food equally suitable to your furry best friend. For example, no dog (or dog-owner) can resist a plate of mouth-watering all-American hamburgers and barbecue dishes with a side of fries and a large glass of milkshake. Billy Bob's Dairyland, Shorty Small's, and Danna's BBQ & Burger Shop are dog havens that offer meaty, savory dishes that your fur baby can enjoy. Afterward, visit the Don't 4 Get About Me shop to find your furry friend's most unique chew toys and treats.
Can hardly wait to bring your dog to Branson? Contact Branson Regal at 1.417.203.0402 and book direct for the best lakefront Branson cabin rentals, luxury condos, and private homes!