Why Choose Cabin Rentals in Branson, MO Over Other Lodging Options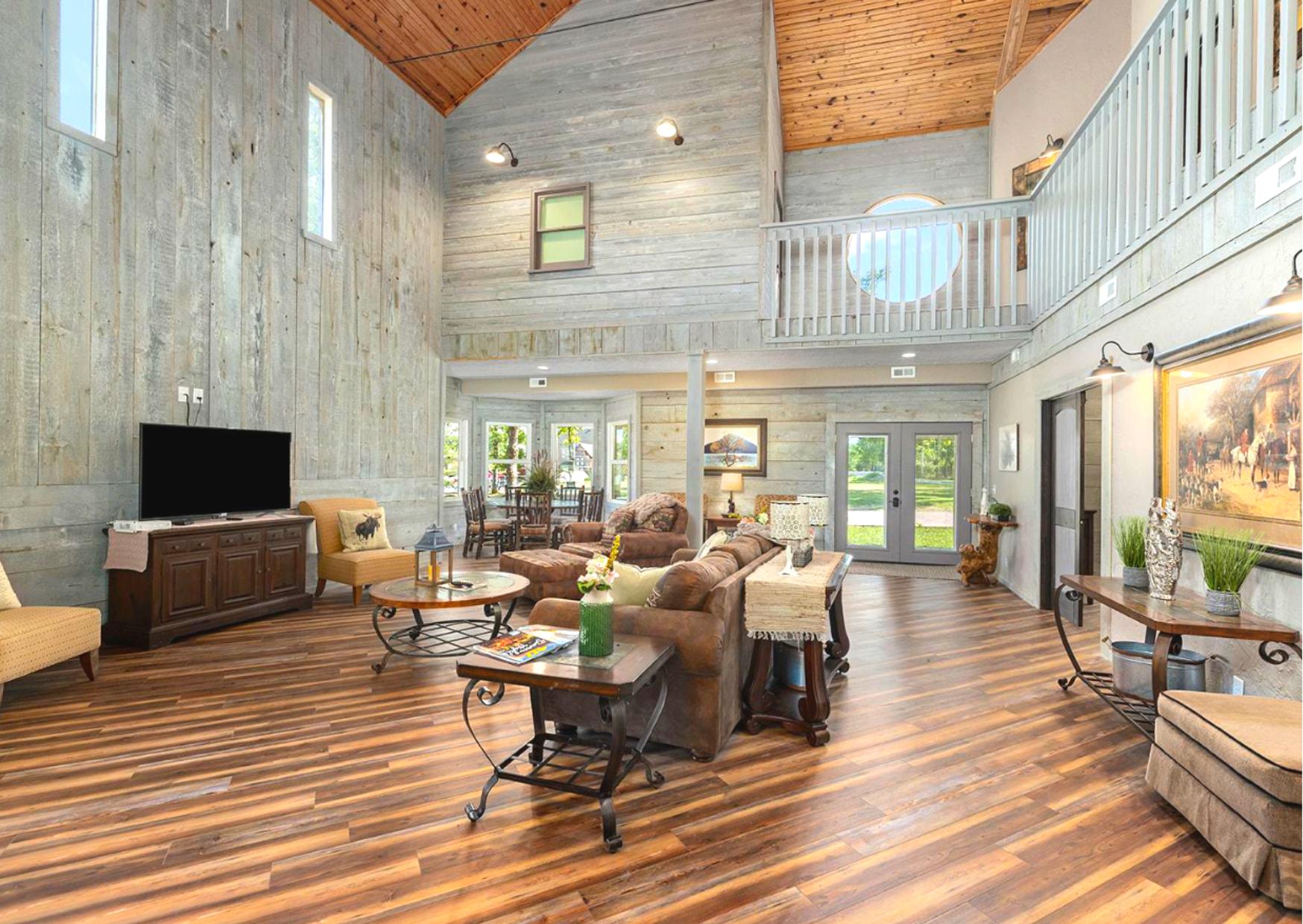 Searching for accommodation is one of the first things you do when planning a trip to the Ozark Mountains. It's a well-known vacation destination, so you'll find many hotels and resorts in the area, but the best ones get booked fast during peak season. And with so many options, finding lodging that matches your needs can be challenging. However, one option stands out—cabin rentals in Branson, MO. They've become increasingly popular in recent years for various reasons.
Cabin rentals in Branson, MO are more spacious
Whether traveling alone or with a group, you want your accommodation to be spacious. Vacation rentals in Branson, MO, offer more space than traditional hotel rooms. While a hotel room may have a bed, a dresser, and a small bathroom, cabins have multiple bedrooms, bathrooms, and a fully-equipped kitchen. This extra space is perfect for families and big groups, as it allows everyone to have their own space.
Vacation rentals in Branson, MO are less costly
Vacation rentals are less expensive than hotels. Hotel prices can vary widely depending on the location and amenities, but vacation rentals often offer almost the same amenities for a lower price. This is especially true when traveling with a group, as the cost per person is often significantly less than that of multiple hotel rooms. Also, cabins for rent in Branson, MO usually have a large kitchen where you can cook your own meals instead of always eating out at restaurants, which is costly.
More authentic and in touch with the locality
You will find vacation rentals in various places—at the heart of the city, near the lake, within the woods, and other off-the-beaten-path locations. On the other hand, hotels often sit in touristy and busy areas. This allows you to experience the Ozarks' authentic and local side. Furthermore, vacation rentals can be found in various settings, from urban apartments to rural cabins, enabling travelers to choose the perfect setting for their trip.
More knowledgeable and relatable property manager
Most tourists also prefer cabins for rent because they usually have a local host or property manager. These people know the area like the back of their hands and are more than willing to point you in the right direction should you want to enhance your itinerary. They can even provide valuable insider tips on excellent restaurants, bars, and shops that are local hidden gems.
It feels like home and more private
Lastly, Branson vacation rentals often have a more home-like feel than traditional hotel rooms. They are decorated and furnished with personal touches, making them feel more like a home away from home. This can be exceptionally comforting for those who are traveling for an extended period or those who are traveling with children. And you'll have fewer neighbors, so you can sleep well and enjoy as much privacy as you need.
Most tourists would pay top dollar for cozy lodging. That's how important this aspect of travel is. But why do that if there are less expensive options that offer even better perks? All you need to do is to search and book early. So, book a vacation rental instead of a hotel on your next journey. If you need help looking for one, call Branson Regal at 1.417.203.0402 or visit bransonregal.com. They offer the best lakefront Branson cabin rentals, luxury condos, and private homes.