Enjoy The Best Beer in Traverse City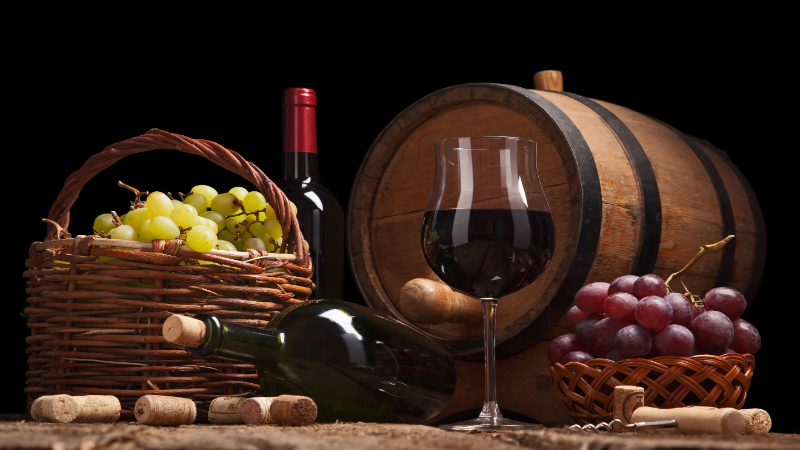 There are so many microbreweries in Traverse City, it can be difficult to choose a handful for a fun, weekend visit. Fortunately, there are lists on the Internet that can help beer lovers hit the best breweries first. Yelp, that trusty, user-fueled dinning guide is a great place to start researching Traverse City breweries.
The Filling Station
A Traverse City brewery tour that includes a visit to The Filling Station definitely would hit its quota for IPAs. The train-themed brewery has a variety along with a stout, golden ale, saison, brown ale and even a lager. One beer The Filling Station has that enthusiasts don't see much of nowadays is an ESB.
As far as food is concerned, The Filling Station is big on pizza and salads. Growlers also are available, which can come in handy for non-wine drinkers on a wine and beer tour.
Right Brain Brewery
Beyond its own variety of IPAs, Right Brain Brewery has many experimental beer flavors on tap, and the names of the beers certainly show a sense of humor
* Cherry Pie Whole
* Funky Tapper
* Cool Hand Cuke
* Flying Squirrel
Patrons probably won't be able to try enough sampler trays in one visit to taste all of the draft offerings. The food at Right Brain Brewery includes appetizers, waffle sandwiches and burgers. While on a Traverse City brewery tour, patrons should pace themselves before getting to Right Brain Brewery. The waffle variety is impressive.
Workshop Brewing Co.
Late in the afternoon, the Workshop Brewing Co. is a good place to stop on a Traverse City brewery tour. The brewery is in the old Right Brain Brewery building. Monday through Thursday, the brewery opens at 3 p.m. Friday through Sunday, the fun starts at noon.
The Workshop offers one of each type of the current popular styles of beer. The atmosphere and the beer have a matching no-nonsense approach. The food menu changes with the season, but pizza, burgers, sandwiches, salads and appetizers are there.
The three breweries listed above are a fine place to start, but with so many other choices, a visit to Traverse City Wine & Beer Tours would be a good choice to further explore the possibilities in Traverse City and not have to worry about parking or driving. Ratebeer.com also has a list of area breweries. The 7 Monks Taproom beat out Workshop on that list. 7 Monks has 46 taps and an older, darker English pub feel.
When going on a Traverse City brewery tour, customers have a lot to choose from at Traverse City Wine & Beer Tours. The tours last four hours and have the option of stopping at specific breweries or wineries visitors agree on. The tours usually visit four locations.