Discover the Wonders of Branson: A One-of-a-Kind Itinerary for a Memorable Vacation with Branson Vacation House Rentals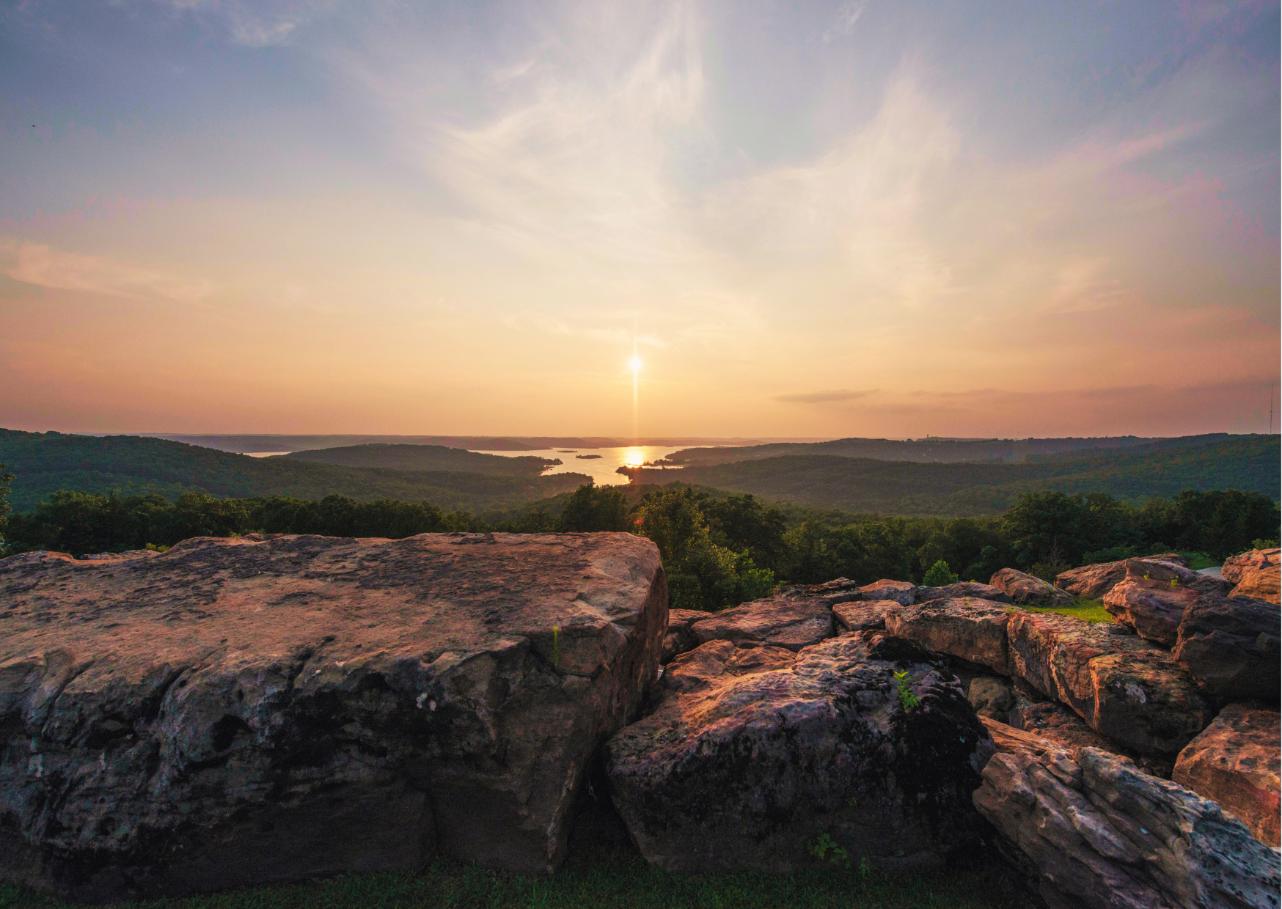 It's no secret that Branson is a hot spot for vacationers. With so much to see and do, you'll want to make sure you have plenty of room to spread out and relax after a long day of sightseeing. Booking Branson vacation house rentals is the perfect way to do just that while also enjoying the feeling of being home away from home. If you want to make the most of your vacation and see as many shows as possible, we've designed a unique five-day itinerary to help you explore the best Branson has to offer.
An Exclusive Branson Itinerary for Your Branson MO Cabins Rentals
Day One – Delve into Branson's Natural Wonders and Scenic Landscapes
Embark on your Branson journey by surrounding yourself with the region's natural beauty. Begin with a picturesque drive along the Ozark Mountain Highroad, where you can admire the breathtaking landscape. Proceed to the Ruth and Paul Henning Conservation Area, where you can trek trails and observe local wildlife. Pack a picnic and head to Table Rock State Park for an afternoon of leisure and entertainment. Conclude the day with a mesmerizing sunset at Top of the Rock, a must-visit location for unparalleled views of the Ozarks, before heading home to your cabins rentals.
Day Two – Uncover Branson's Rich History and Culture with Branson Vacations Rentals
On the second day, uncover Branson's vibrant history and culture. Visit the Bonniebrook Gallery, Museum, and Homestead to delve into the life and creations of artist Rose O'Neill. Spend some time strolling through Historic Downtown Branson, where you'll discover an array of distinctive shops and dining venues. Don't miss the chance to ride the Branson Scenic Railway's vintage train for a tranquil excursion through the magnificent Ozarks–a highlight of many Branson vacations. Wrap up the day by honoring our nation's heroes at the Veterans Memorial Museum.
Day Three – Water Excursions and Family-Friendly Activities
For a day brimming with water excursions and family fun, make your way to White Water Branson water park, featuring exhilarating water slides, a wave pool, and a lazy river. After a morning at the water park, enjoy a leisurely Lake Queen Sightseeing Cruise on Lake Taneycomo, where you can appreciate the stunning environment and spot local wildlife. In the evening, visit The Track Family Fun Parks for go-kart racing, mini-golf, and other family-oriented activities.
Day Four – Distinctive Entertainment and Culinary Experiences
On the fourth day, experience Branson's distinctive entertainment and dining options. Attend a Murder Mystery Dinner Show for an evening of intrigue, laughter, and delectable food. If you're a film enthusiast, catch a movie at Branson's IMAX Entertainment Complex, showcasing the latest releases and exclusive screenings. For dinner, head to Branson's Center Stage Grille & Bar, where you can savor delicious cuisine while enjoying live music from local performers.
Day Five – Outdoor Adventures and Exhilarating Experiences
On your last day in Branson, embrace adventure with a visit to Branson Zipline at Wolfe Mountain. Glide through the treetops and take in awe-inspiring views of the Ozarks as you traverse the course. Next, visit the National Tiger Sanctuary, where you can learn about these magnificent creatures and support their conservation efforts. Lastly, explore Talking Rocks Cavern, an enchanting underground cave system filled with extraordinary formations and intriguing history.
Conclude your unforgettable Branson vacation with a dazzling fireworks display at Chateau on the Lake Resort. With this exclusive itinerary, you'll discover the best of Branson and create cherished memories that will last a lifetime.
Book Branson Vacation House Rentals
In conclusion, this exclusive Branson itinerary guarantees a memorable and enjoyable vacation for the entire family. To ensure peace of mind even before your vacation commences, get in touch with Branson Regal at 1.417.203.0402 now and book directly for the finest lakefront Branson cabin rentals, luxury condos, and private homes tailored to suit your vacation preferences. Start planning your unforgettable Branson adventure today!