The Top Reasons People Love Victoria, British Columbia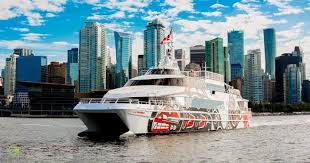 There are tons of things that set Victoria apart from the rest of British Columbia. The city has an illustrious history with beautiful views of the harbor. It's the capital of the province and the perfect place to explore new trends in the culinary and art realms. Everyone is going to have their own reasons to feeling an affinity with the city, but some are more common than others. By the time you finish reading, we think you'll be wondering "What is the Vancouver to Victoria ferry price and when can I leave?"
Amazing Promotions
As a tourist in Victoria, there's always something to do. What's even better is that the tourism center is on the ball with seasonal promotions to choose from. You can stop in at the visitor's center and grab some brochures and ask about any specials available. A great place to start is the city tour that stars at Craigdarroch Castle and makes its ways to locations like the Royal British Columbia Museum and Miniature World.
Outstanding Dining
No matter your favorite cuisine, Victoria offers it and does it well. You'll find everything from afternoon tea at the Empress Hotel to brewpubs, pizza joints, fish markets, and unique bars. If you are the type of person with an adventurous palate, you'll find a million things you need to try. We recommend local lambs, red velvet pancakes, and steam mussels paired with Vancouver Island wine or a local craft beer.
Beautiful Locations
Everywhere you look, there are scenic locations waiting for you to snap a photo. Some of the best places to indulge in the charm of Victoria are Kitty Islet, Beacon Hill Park, Clover Point, and Ogden Point Breakwater. It's well worth the time spent walking or biking the city, searching for some of the hidden gems that dot the city. Make sure to bring your camera so you can bring those memories back home with you.
Education & Culture
If you have an affinity for history, Victoria has great locations to visit. The top pick is the Royal British Columbia Museum. The permanent collections are interesting and there are always temporary exhibits to enjoy, as well. No matter when you stop by, you'll run into something new. Other fun options include the Walking Tours of Victoria and the Ghostly Walks for a spooky experience.
Now that you're ready to search the Vancouver to Victoria ferry price, we can help you out. Drop by the V2V Vacations website to reserve your spot on one of our daily trips.