Sydney Yacht Share: Why Consider It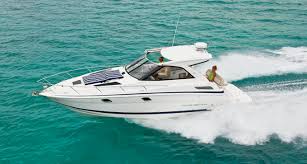 Whether you work hard with little thanks, or just want to see how the wealthy people live, owning a boat can be a dream for many in Australia. The only problem is that ownership can take a lot of extra work and money, which means you may not want to deal with it all.
For example, you have to clean your ship before and after each excursion, and it must be ran and used to keep it in the best shape. Without such, you could end up having costly repairs. Instead of worrying about it all, a Sydney yacht share can be your solution.
With a Sydney yacht share, you own part of the boat, which means seven others also own part. It gets a lot more usage because more people/families are utilising their purchase, which means the maintenance costs may be lower. Along with such, the management company you choose will clean up before and after you arrive for your adventure, which means you spend more time on the water and less on hosing down or maintaining the ship. While you will still need insurance and storage options, the management company handles it all, giving you an itemised bill that is equally divided amongst all owners.
At Luxury Boat Syndicates, the take the guesswork out of everything. You find something that you love and can afford, and they make sure that your name gets put down for it. When enough people are interested, it can be purchased, and you can all start enjoying your lifestyle as boaters. Plus, you get their walk-on/walk-off feature that allows you to spend more time benefiting from your boat. They make sure everything is fair and also have an online scheduler, which means your Sydney yacht share is the perfect ownership opportunity.