How You Can Save On One Of Pigeon Forge's Best Vacation Rentals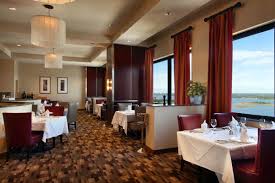 Pigeon Forge is a city in Tennessee that is surrounded by natural beauty. It contains some exceptional and unique attractions, including Dollywood. Since it is in the Smokey Mountains, there is also a wide range of outdoor sports and activities that you can indulge in. This location has so many exciting and memorable things to offer, that it is the perfect destination for any trip, no matter what the occasion is. Be sure that you book a great accommodation option as you plan your trip! There is a way in which you can save a lot of money on vacation rentals in Pigeon Forge.
Discounts For Vacation Rentals In Pigeon Forge
Pigeon Forge boasts a wide array of homey and high-quality vacation rentals. The majority of these are not only in close proximity to attractions, dining, and shopping, but also feature absolutely exquisite views of the surrounding mountain vistas. Now, with a vacation package, you can book a stay for yourself and your party at any vacation rental in Pigeon Forge which you would prefer, without having to spend a lot of money and cut costs in order to stay within your budget. A vacation package covers your stay at a vacation rental, as well as some other costs including meals and attractions, under one low and reasonable price.
Make Any Occasion Memorable With A Vacation Package
When going to Pigeon Forge, search for a vacation package that will suit your trip perfectly. Vacation packages can be customized according to specific situations and occasions. For example, you can find a special vacation package for a birthday, a romantic getaway, any of a variety of holidays, or spring break!